Current Project For Sale
Waldbillig Fleurs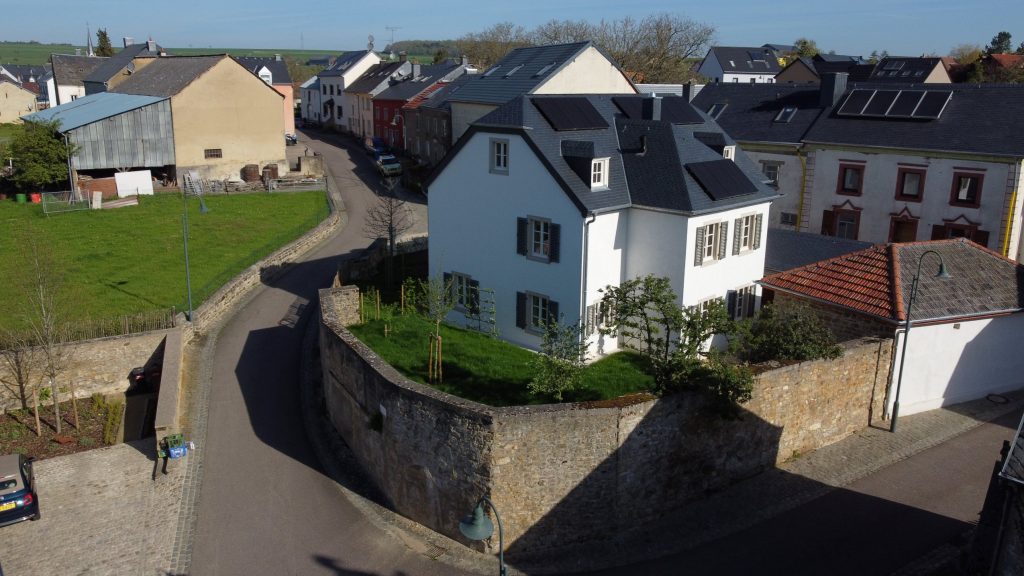 We are selling this beautiful new build house (click for all selling information) in the peaceful town of Waldbillig. As all our projects, it follows traditional Luxembourgish architectural style rules.
The house is finished since the end of 2022.
As this project is similar to our latest house, we invite you to take a look at it here and discover more pictures of our work.
Here are some of the 3D pictures of the house and also some pictures of the ongoing construction works.
.